Our Team is Ready To Inspect Your Bergenfield Home After A Fire
4/25/2019 (Permalink)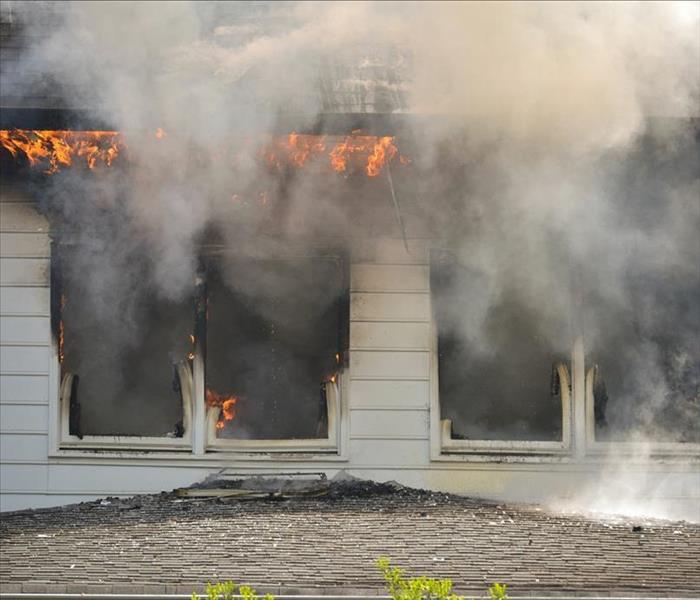 We are available 24 hours a day 7 days a week. Call us right away so we can get started and save your home from further damage.
SERVPRO - Restoring Fire Damaged Homes In Bergenfield
With some of the best schools and roads in the area, Bergenfield earned its recent selection as the #2 place to raise kids in New Jersey. Accidents and disasters still happen around here though, so when residents need to clean and restore their homes, they call SERVPRO to get the job done right.

Eliminating the effects of fire damage to Bergenfield homes means starting with a thorough inspection. Our response team leaders enter the home after the Fire Marshall gives the OK, and then examine everything from the carpet to the roof.

The next step is demolition and removal. Our specialists break down and dispose of everything that was physically damaged by the heat and flames. They do this for two reasons. First, it allows team members to get into the support structure and determine if further demolition and replacement is needed.

Second, removing the damaged property takes out the source of many of the odors left behind after a fire. That allows our technicians to find the source of the remaining odors, usually trapped in support structures, and eliminate the odor-causing particles.

Next, SERVPRO technicians begin restoring the home. If there is only minor surface damage to the wall framing and overhead supports, they sand down the surfaces to remove it. Then, they hang new drywall or other building material to restore the interior walls, dividing the rooms once more. If required by the homeowner, our restoration teams can also paint the interior to match the original appearance.

As they replace the walls, other members restore the interior. Technicians carefully strip the old varnish from the wood floors, clean them to remove soot and smoke residues left by the fire, then apply new varnish to seal the wood and protect them against future damage. With the floors restored, other team members next replace damaged ceiling panels or tiles to return each room to a normal appearance.

At SERVPRO of Northeast Bergen County, our goal is to restore each home to a clean, safe home after fire damage. If you need us, call (201) 244-0100 today. We are here for you.
Click here to discover more than 100,000 acres of parks and historic sites.