Why Home Maintenance Is Important
3/11/2019 (Permalink)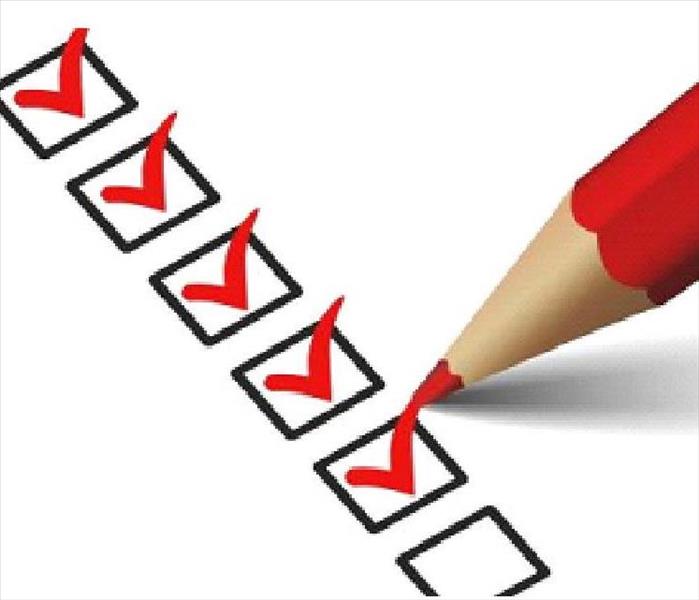 Your home is likely the most expensive thing you own in your lifetime. That is why it is so important to take the time to protect it. There are things in your home that need some care to ensure they last otherwise when they fail you can watch your insurance skyrocket.
Many times, we see home damages that occur by sources that could have been easily prevented.
Just to mention a few:
Not cleaning out your gutters can cause water to back up under your roof shingles.
Not cleaning your chimney can cause creosote buildup that creates a fire.
Not cutting down that dead tree can cause it to fall onto your house.
So here are some items you should be inspecting and how often you should be doing so.
Every Year:
Hot water heater-drain water to remove sediment & refill.
HVAC/Furnace system
Inspect garage door-be sure auto-reverse is functioning
Vacuum refrigerator coils: These build up dirt and grime which overtime effects the efficiency of the fridge.
Check water softener, add salt if needed.
Check grout and caulking- re-apply if needed.
Inspect sump pump is running properly
Inspect basement & foundation for any cracks or leaks.
Every Month:
Test Smoke & Carbon Monoxide detector
Look for leaks around toilets/sinks
Check HVAC filters for replacement
Check Kitchen Vent Hood Filter
Inspect fire extinguisher
Every Season:
Before the cold months inspect your pipes. If certain areas of your home do not receive adequate heat then considering wrapping your pipes to prevent a frozen pipe from bursting.
Check the drainage system outside your home to ensure water is flowing out and away from your home/foundation.
Clean out gutters.
Inspect roofing for any damage or leaks.
In the winter regularly inspect for any ice dams or icicles as these can cause damage to your roof and gutters.